"We love wine. We love the complexity and artistry of it. We love the stories and the people behind it. And, most of all, we love how enjoying a great bottle of wine or two with friends helps us develop connection and community."
About Us
Unparalleled Experience
What you can expect at the Tasting Room.
Exclusivity
Limited-production wines, often only available at these select wineries –  unique wines not usually found in DFW wine stores or restaurants.
Authenticity
A true, unique Wine Country experience, led by the wineries themselves.
Quality
Some of the finest, most critically acclaimed wines in the U.S., consistently garnering 90+ pts from top wine critics and publications.
Value
An authentic wine tasting experience close to home, at a small fraction of the cost of traveling to the wineries.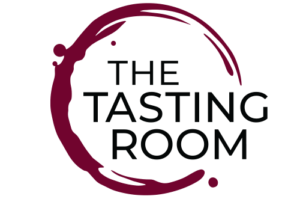 Origin Story
My wife, Vonda, and I love wine. We love the complexity and artistry of it. We love the stories and the people behind it. And, most of all, we love how enjoying a great bottle of wine or two with friends helps us develop connection and community.
Vonda and I discovered the many wonders of California wine country several years ago and our experiences have kept us coming back many times since. Our favorite tasting experiences are the smaller, family-owned wineries where you get to sit down with the owner or the winemaker (often the same person). These wines are typically direct-to-consumer only because of the nature and cost of their business, so you'll never see them in a local wine store and rarely see them in restaurants. Yet these are some of the best wines on the planet and discovering and sharing them with friends has been a great joy for us.
For years now, we have had a dream of sharing those wines with you, our fellow DFW Metroplex wine lovers. Texans…we love our wine. We love to taste the "good stuff", especially if it's hard to find, and we love doing it with each other. So, we have partnered with some fantastic venues to create an experience, where you can do just that. On a regular basis, we will bring some of the best wineries and winemakers in the world to Dallas to host a variety of amazing in-person tasting experiences, the same as if you were to visit them in Napa, Sonoma, Paso Robles, Santa Barbara, Oregon or Washington.
Our hope is that you'll join us to discover some great new wines, meet some great new friends and have a life-enriching experience that will linger in your heart and mind, just like a great wine lingers on the palate.
Scott Dyer
Founder and Co-Owner
After 31 years of working in large churches and non-profit organizations, Scott Dyer left to pursue a new career path, including sports, music and wine. Scott invested deeply in his love of wine, earning a WSET Level 3 certification With Distinction. Scott also writes a wine blog and has a social media presence as the "Regular Wine Guy", helping demystify the world of wine for people who love wine but find it confusing or intimidating. Scott currently works on sports, real estate, music and wine projects.
Vonda Dyer
Founder and Co-Owner
Vonda is the Chief Creative Officer for Minerva Consulting. She is a visionary, creative executive and an award-winning producer/storyteller. Vonda enjoys big ideas, consulting and collaboration that brings strategy and messaging to life. In her spare time, Vonda can be found throwing parties, wine tasting, traveling, coaching artists, reading, painting, writing, cooking, singing, and living artfully with her husband and two daughters.
Join us in our journey at the Tasting Room Dallas for a one-of-a-kind wine tasting experience.