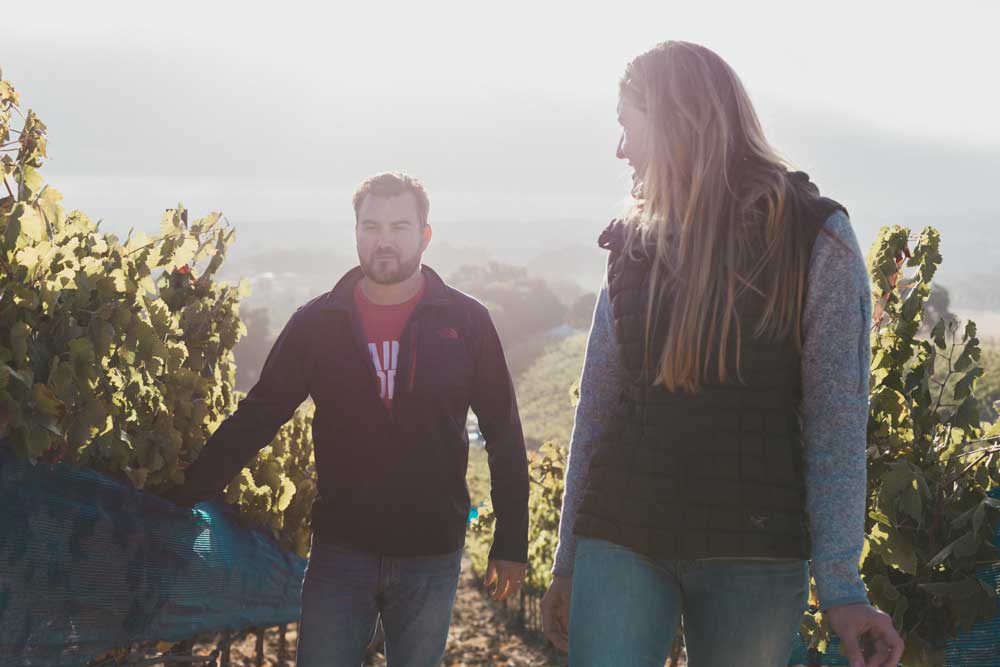 Fulldraw – Classic Tasting
There will be one Classic tasting today. The time is 7PM.
Classic Tasting Menu ($65 charcuterie is included) Subject to change
2019 Bamboo (white)

2017 Hard Point

2018 Chopping Block

2018 Honey Bunny
About Fulldraw
Paso Robles is one of the fastest-rising high quality wine producing regions in the world, and Fulldraw Vineyard is fast becoming one of the best wineries in the region! Owner and Winemaker Connor McMahon will be with us June 11-13. If you've never had wine from Paso Robles, you are in for a treat! Nicknamed "The California Rhone", Paso is an ideal area for growing Rhone-style grapes like Syrah, Grenache and Mourvedre and Paso wines are often patterned after the great wines of Chateauneuf du Pape, Hermitage, Cote Rotie and others, mixed with a New World approach. We absolutely love these wines and we can't wait to share them with you.
Connor and his wife, Rebecca, take a very personal approach to their winery. As Connor writes, "Fulldraw is our vineyard and our home. It is where we have staked our lives, the place from which we carve out our livelihood. By sharing its wines with those we know and hope to know, our intent is to inspire community, enhance people's lives, and create memories that give meaning to the time we spend together." We couldn't agree more with their approach!
Fulldraw began in 2012 when Connor McMahon jumped on the opportunity to acquire a 100-acre vineyard site in the Templeton Gap of west side Paso Robles. With six years of winemaking and farming experience at adjacent property Booker Vineyard, he understood that with its limestone soils and cooling maritime influences, this was a place where the Rhone varieties he loved would thrive. Connor works closely with crew members following organic farming practices in order to best take advantage of the site's demanding soil and extreme exposures. Fulldraw aims to create a sustainable and healthy environment for each and every vine in order for the resulting fruit to translate into beautifully balanced wines that fully express the unique place that is their home.
Fulldraw has received extremely high ratings from wine critics in the relatively short time they've been in existence, so we're excited for our friends to experience the front end of something truly great in the wine world! If you've come to one of our tastings before, you know that Fulldraw is exactly the kind of winery we love to partner with. You'll taste high quality, amazing wines you'll probably never see in a wine store and get to meet and be hosted by the winemaker himself. This is an experience you would usually have to travel to California to have. Please come and join us June 11-13 for what promises to be a wonderful weekend of great wine, great food, great people and great moments, shared together in our iconic Dallas home, Gilley's Dallas!
Recent Rating Highlights
2018 Honey Bunny 93+ Pts Robert Parker's Wine Advocate
2018 Hard Point 93 Pts Robert Parker's Wine Advocate
2018 Chopping Block 92 Pts Robert Parker's Wine Advocate
2017 Charted 92 Pts Robert Parker's Wine Advocate
2017 Chopping Block 92 Pts Wine Spectator
2017 Hard Point 92 Pts Wine Spectator
2017 Honey Bunny 92 Pts Wine Spectator
2016 Chopping Block 93 Pts Wine Spectator