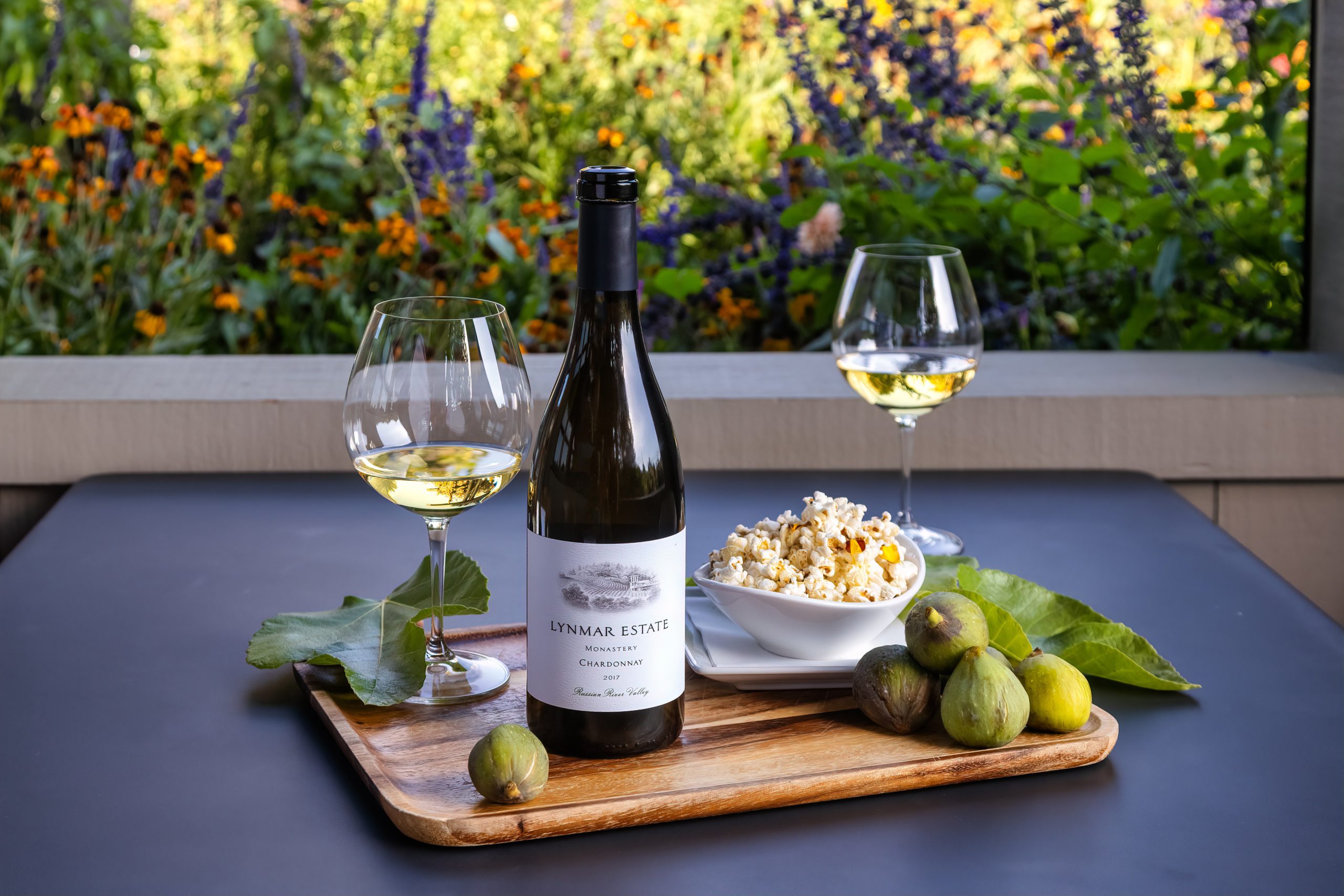 Lynmar Estate – Classic Tasting
This Classic tasting will be held at 7PM.
Classic Tasting Menu ($65) Subject to change
Sparkling Brut Rosé – not yet rated

2018 La Sereinité Chardonnay – 95 pts Wine Enthusiast

2018 Quail Hill Vineyard Pinot Noir – 95 pts Wine Enthusiast

2018 AMDG Pinot Noir 2018 – 95 pts Wine Enthusiast

2018 Anisya's Blend Pinot Noir – 96 pts Wine Enthusiast
Lynmar Estate is a preeminent winery in the famed Russian River Valley AVA in Sonoma County, California. Situated on a stunning 100-acre estate, Lynmar is supremely focused on quality in everything they do, expressing a total commitment to excellence in the vineyard, in their winemaking and in their hospitality. As a result, Lynmar consistently handcrafts some of the most highly-acclaimed and top-rated Pinot Noir and Chardonnay in the U.S., with 90+ scores from Wine Spectator and Robert Parker's Wine Advocate on a regular occurrence.
The Russian River Valley offers an ideal climate for Chardonnay and Pinot Noir, with maritime influence from the nearby Pacific Ocean giving way to cool nights, late morning fog and warm coastal summer days. This provides the grapes with optimal growing conditions for perfectly even ripening, refreshing acidity and concentrated flavors. Lynmar's estate vineyards are home to some of the oldest vines in the region. They contain 14 Pinot Noir and 4 Chardonnay clones, diverse terrain and soil types, plus an array of canopy and rootstock combinations – all contributing to exquisite fruit with varying flavor profiles.
Lynmar maintains an in-house farming team year-round – an increasingly rare arrangement in modern winegrowing. Utilizing meticulous farming techniques, Lynmar is a leader in sustainability, seeking to achieve harmony and balance in the vineyard. Lynmar's approach to winemaking is also unique. Their state-of-the-art, multilevel, gravity-flow winery allows the gentlest treatment of the grapes, and wines are aged in the naturally cool, 9000-square-foot cave.
At Lynmar, the underlying theory of everything they do is that the whole must be greater than the sum of its parts. Proprietors Lynn and Anisya Fritz take great pride in their property, their process, their product and their world-class team, and the results speak for themselves. Come join us and experience one of California's best wineries!
Recent Rating Highlights
2018 Kanzler Vineyard Pinot Noir 95 Pts Wine Spectator
2018 Five Sisters Pinot Noir 96 Pts Wine Enthusiast
2018 Susanna's Vineyard Pinot Noir 93 Pts Wine Spectator
2018 Quail Hill Vineyard Pinot Noir 94 Pts Wine Enthusiast
2018 Russian River Valley Pinot Noir 94 Pts Wine Enthusiast
2017 Quail Hill Vineyard Chardonnay 94 Pts Wine Enthusiast
2015 La Sereinite Chardonnay 95 Pts Robert Parker's Wine Advocate
2014 Anisya's Blend Pinot Noir 92 Pts Robert Parker's Wine Advocate
Sold out!